OQHRA Stallion Auction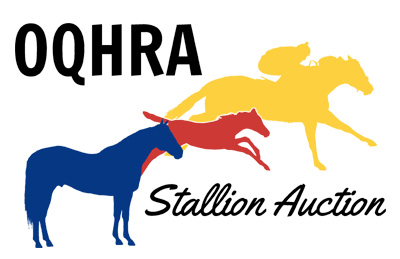 The Oklahoma Quarter Horse Racing Association stallion service program is the primary fundraiser for the OQHRA. These stallion owners have generously donated the breeding to their stallions to support OQHRA. 100% of the proceeds from this auction goes to support several OQHRA programs including scholarships, lobbying activities and promotional efforts to increase racing opportunities for Quarter Horse and Mixed Breed racing in Oklahoma.
Why purchase a breeding from the OQHRA stallion service program?
NO CHUTE FEES! - OQHRA will pay the Farm/Chute Fee!
FREE LIMITED EDITION OQHRA JACKET- if you are the successful bidder on a breeding in the amount of $500 or higher, you will receive a limited edition jacket!
Oklahoma Quarter Horse Racing Association
P.O. Box 2907
Edmond, OK 73083
Tel: (405) 216-0440
Fax: (405) 216-0770
Email